The Inside Story
Berridge Manufacturing Company & CASS Sheetmetal Licensee Partnership
Berridge Metal Roofing Systems Commercial Building Installation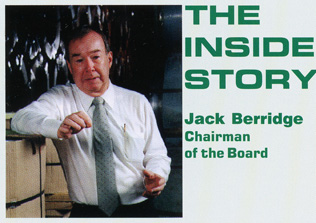 The Berridge Total Program
Metal Roofing Systems Commercial Building Installation
The severe winter weather in Michigan requires a durable, weather-tight structural roofing system, applied by skilled roofing and sheet metal craftsmen and backed by a reputable manufacturer, Custom Architectural Sheetmetal Specialists, Inc.,the Berridge Licensee in Detroit, MI has consistently demonstrated the skill and craftsmanship required to make them a leader in the Michigan roofing and sheetmetal market. CASS Sheetmetal has ownership of two Berridge Zee-Lock structural standing seam roll former machines and the half-million square feet of standing seam roofing under warranty applied by this firm clearly demonstrate their commitment to excellence the market they serve.
CASS Sheetmetal has built a reputation of uncompromising craftsmanship in weathertight and aesthetically pleasing standing seam metal roofing, fascias, mansards and custom metal fabrication. The wide range of projects CASS Sheetmetal has taken on illustrates the many ways they have partnered with Berridge to complete such prominent, highly visible projects for prestigious clients in their market area.
Berridge is proud to be affiliated with this energetic team of professionals who put quality first in everything they do!
A Dynamic Partnership that Works!
"We got started with Berridge because we needed a structural standing seam panel backed by a manufacturer's watertightness warranty – the Berridge Total Program gave CASS Sheetmetal the manufacturing control and support we needed"  says Glenn Parvin, President/Owner of CASS Sheetmetal in Detroit, MI.
CASS Sheetmetal has a reputation for uncompromising quality which has enabled us to land very large and prestigious projects for schools, churches, financial institutions and other leading companies in Michigan. Because CASS Sheetmetal is a company specializing in custom sheet metal fabrication, their alliance with Berridge Manufacturing Company was a key strategy in becoming one of the largest architectural metal roofing companies in the state. In addition to purchasing three Berridge Portable Roll Formers, CASS Sheetmetal has partnered with Berridge to provide its customers with water tight warranty coverage on its larger projects.
CASS Sheetmetal operates its own 10,000 square foot sheetmetal shop equipped with two shears, two computer brakes, a press brake, multiple hand brakes, welders and roll formers. The company employs up to thirty union sheet metal journeymen, two estimators/project managers, two administrative employees and the management of president/owner Glenn Parvin. Metal Roofing Systems Commercial Building Installation
Click here to view recent CASS Sheetmetal – Berridge Metal Roofing System Projects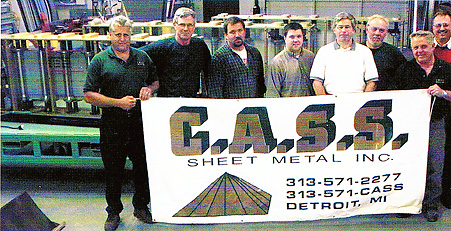 CASS Sheetmetal Employee Teamwork and Strategic Partnerships
The CASS Sheetmetal Team pose with the three Berridge rollformers owned and operated by CASS Sheetmetal. All journeymen are members of Local 80 Sheet Metal Workers. CASS Sheetmetal is a union SMACNA contractor and is represented on the Detroit SMACNA Board of Directors and Local Joint Apprenticeship Committee.
CASS Sheetmetal received the coveted Berridge "Customer of Distinction" award the past two years. Today the name CASS Sheetmetal is one of the most respected companies doing architectural sheet metal work in the state of Michigan.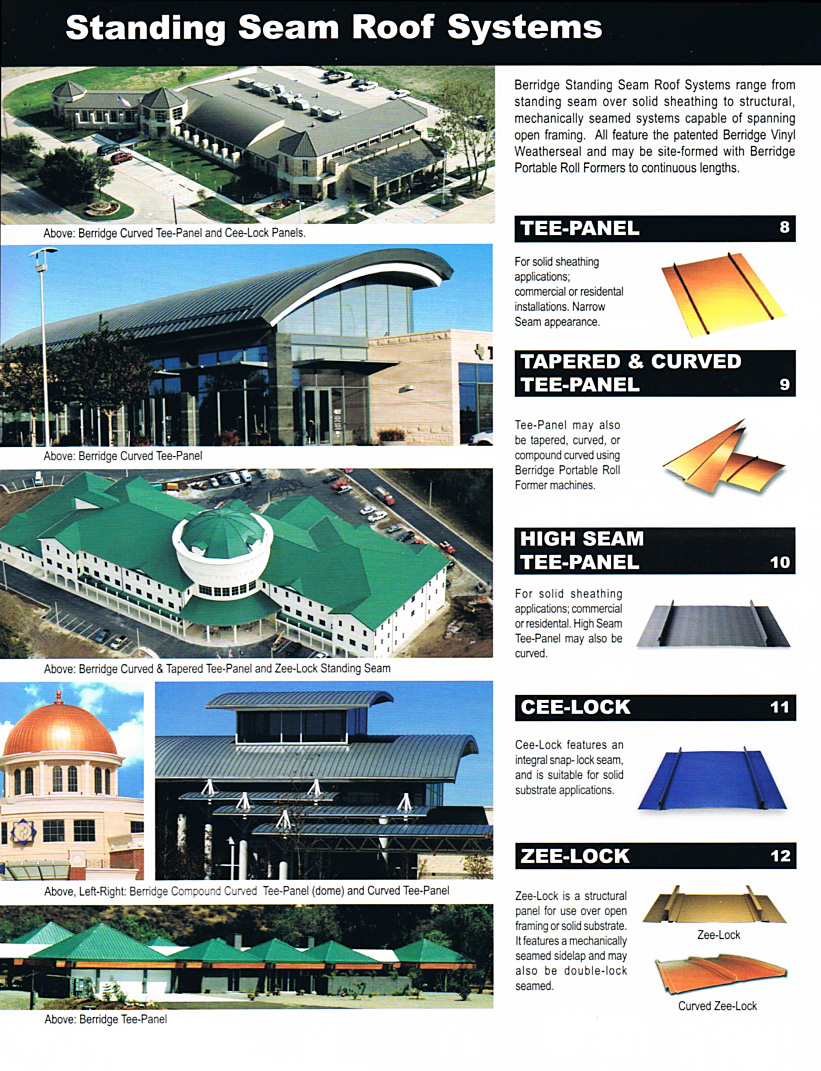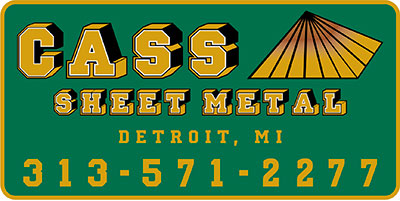 Can One Company Offer So Much?  Our Clients Think So!
CASS Sheetmetal Specialists – Detroit, MI  (313) 571-2277

Project Consulting, Design/Build, Installation, Custom Fabrication, Standing Seam Copper Domes & Caps, New Construction Standing Seam Metal Roofing, Foam Wall & Stainless Steel Siding Panels, ZInc Siding, Slate & Tiles, Custom Bay Window & Prefab Canopies, Metal Fascias, Soffits & Mansards, Residential Metal Roofing Systems, Historic Building Roof Restoration and More!
Berridge Metal Roofing Systems Commercial Building Installation