Slate Tile Roofing Repair Replacement Contractors MI

ROOFING SLATE TILES, SHAKES & SHINGLES
Historic Landmark Building Restoration and Preservation by CASS Sheetmetal - Detroit, MI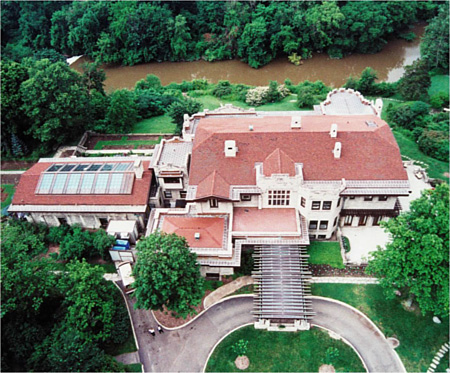 Henry Ford Estate Roof Restoration by CASS Sheetmetal

Complete Tile Roof and Copper Under layment Replacement
CASS Sheetmetal offers all facets of Custom Roofing
CASS Sheetmetal offers all facets of custom sheetmetal roofing as well as other types of custom roofing products, including copper, metal roofing, slate tiles, shakes and shingles. It is the consistent quality output that has won CASS Sheetmetal job after job during the past 21 years. "The local construction industry has come to recognize that selecting CASS Sheetmetal brings with it a peace of mind that the project will be done right and on time without cutting corners in quality," says president/owner Glenn Parvin. "We strive to bring a better value to the construction team and to the client."
In addition to the company's thorough offering of services, CASS Sheetmetal brings innovative problem solving and an unsurpassed history of quality workmanship to each project. "CASS Sheetmetal strives to give more than what is required by the specifications and the expectations of our contractors and building owners," says Parvin. "CASS Sheetemetal has historically provided a higher quality than the standard. When your own competitors recognize your firm as the standard to surpass, that is the highest praise a company can receive. Of course, they are not eager to tell us directly, but we hear it over and over again from clients and other people in the industry."
In the past 21 years, the metal roofing and sheet metal industry has grown exponentially, and CASS Sheetmetal has been at the forefront of that growth. "General speaking, as the industry has grown, CASS Sheetmetal has been on the leading edge of the means and methods of technology in manlifts, specialty equipment, roll forming equipment and various systems," says Parvin. "As competitors have come and gone it's become clear that skilled craftsman are still paramount to survival. The expertise in properly preparing a price quote and the expertise involved in project management is equally important to the long-term success of any company in the sheetmetal business."
CASS Sheetmetal has remained strong and profitable throughout construction industry ups and downs by understanding the costs of running the business and delivering a high degree of quality craftsmanship on every project.
"CASS Sheetmetal was one of the first specialty subcontractors to develop partnering relationships with other quality-based commercial roofing contractors, steel contractors, framing contractors, waterproofing contractors and carpentry," says Parvin. "We believe that the synergy of two even three quality subcontractors can be the difference in ensuring a successful project completion."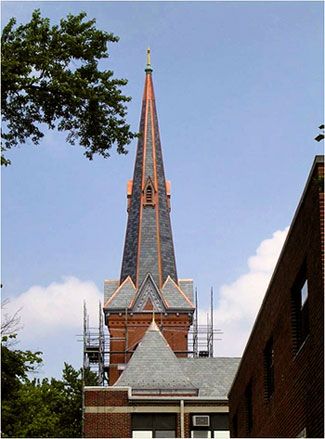 Replaced Slate Tiles on Historic Church Steeple
Church Steeple and Roof Restoration
Slate Tile Shingles
Trinity Lutheran Church Monroe
Historic Church Re-roof Slate Tiles approximately 15,000 square feet
(Corner of Scott and Third Street – Downtown Monroe)
Reroofed Church Slate Roof Trinity Lutherran Church Monroe Re-roof Slate Tile Church Roof by CASS Detroit, MI
Old world craftsmanship, meticulous attention to detail, decades of experience and the dedicated teamwork of the CASS Sheetmetal work force has made us the go-to contractor for custom roofing projects such as this intricate and sharply pitched slate church steeple and roof.
Historic building roof repair, replacement and restoration are becoming a lost art. Much like fabricating and soldering copper roof panels. The talent and skill level that's needed for such unique jobs is what CASS Sheetmetal specializes in and what we provide to all our clients. Not only do we have the most skilled craftsmen and tinsmiths, but they're tested and certified as specialists in their trade.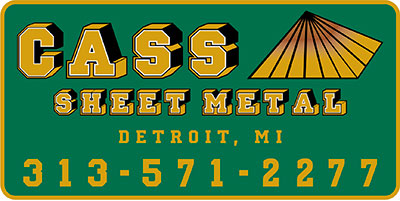 Can One Company Offer So Much?  Our Clients Think So!
CASS Sheetmetal Specialists – Detroit, MI  (313) 571-2277

Project Consulting, Design/Build, Installation, Custom Fabrication, Standing Seam Copper Domes & Caps, New Construction Standing Seam Metal Roofing, Foam Wall & Stainless Steel Siding Panels, ZInc Siding, Slate & Tiles, Custom Bay Window & Prefab Canopies, Metal Fascias, Soffits & Mansards, Residential Metal Roofing Systems, Historic Building Roof Restoration and More!
Slate Tile Roofing Repair Replacement Contractors