New Construction Fabrication
New Greek Town Valet Parking Structure
Veil Screen System Installation
CASS Sheetmetal Specialists - Detroit, MI
PROJECT: Installation of Veil Screen System for New Greek Town Valet Parking Structure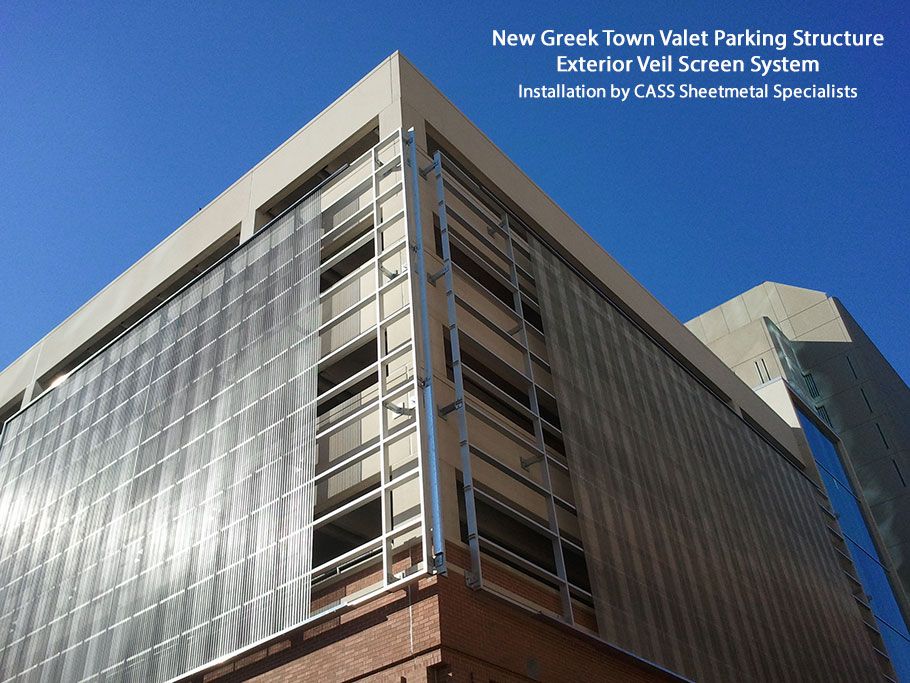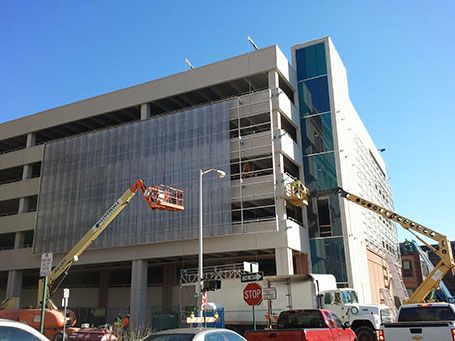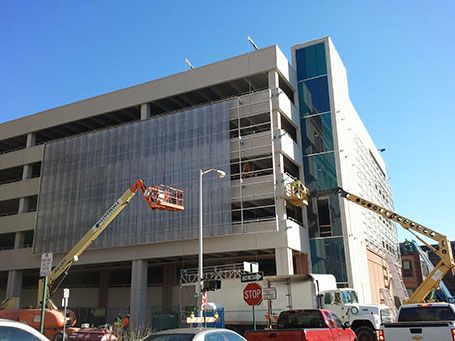 Parking Garage Structure Veil Screen System
CASS Sheetmetal Specialists - Detroit, MI

Greek Town Parking Garage Structure Project Details:

On a given October day CASS Sheetmetal Specialists displays it's versatility and ariel acrobatics saving and rebuilding Detroit from the harsh elements of time and weather. The above photos are taken the same day… CASS used six man lifts (two 135 ft lifts, a 150 ft man lift, a 125 ft man lift, a 68 ft and and a 80 ft man lift}, a double teared swing stag, a grad all and a fifty foot scissor lift to attack the following high reach projects.
The Historical restoration of the G.A.R. building Detroit Cass and Grandriver
The historic Saint Mary's' Greek Town Church
The Historic Saint Charles Church downtown Detroit
The New Greek Town Valet Parking structure veil screen system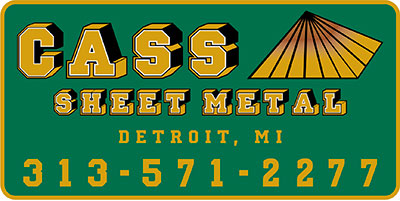 Can One Company Offer So Much?  Our Clients Think So!
CASS Sheetmetal Specialists – Detroit, MI  (313) 571-2277

Project Consulting, Design/Build, Installation, Custom Fabrication, Standing Seam Copper Domes & Caps, New Construction Standing Seam Metal Roofing, Foam Wall & Stainless Steel Siding Panels, ZInc Siding, Slate & Tiles, Custom Bay Window & Prefab Canopies, Metal Fascias, Soffits & Mansards, Residential Metal Roofing Systems, Historic Building Roof Restoration and More!
New Construction Fabrication