Prefab Copper Domes Metal Cones Caps Canopies Awnings MI

Prefab Custom Metal Canopies, Dome Caps, Overhangs & Bay Windows
CASS Sheetmetal Specialists - Detroit, MI
CASS SHEETMETAL CUSTOM DESIGNS AND BUILDS PREFABRICATED CANOPIES, OVERHANGS, SILO ROOFS, DOME ROOFS, SMOKE SHELTER ROOFS, COVER ROOFS FOR BUS STOPS AND SHIPS ACROSS THE UNITED STATES.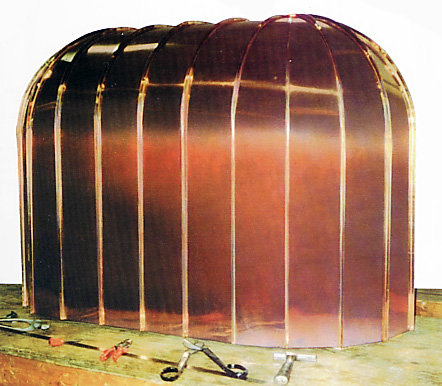 Custom Bay Windows & Canopies
Pre-fab Copper Metal Cones Domes Canopies
C.A.S.S. Metal Canopy Advantages:
• CASS Sheetmetal Copper Top: 16 oz., Standing Seam
Exterior on Light Gauge Metal Framing Interior
• Custom Made to Order for most Bay Windows
• Convex, Concave or Straight
• Shop Fabricated for Greater Quality Control
• Easily Mountable / Light Weight
• Reduces Field Installation Labor
• Eliminates Imperfections in Wood Framing
• Reduces Carpentry Labor
• Add Soffit for Unique Entrance Canopy
• Use over Windows, Doors, Store Fronts or
Decorative Interior Applications such as Store Fronts in
Malls, Offices, Kitchen Hoods, etc.
Sizes, Styles and Applications can vary with your Imagination and Building Design Configuration
CASS Sheetmetal canopies can offer a distinctive look to your building, enhancing the image of quality that your business represents. CASS Sheetmetal canopies offer years of maintenance free service backed by a 20 year warranty. Unlike canvas canopies which generally need replacement every few years, a CASS Sheetmetal canopy gives your building a distinctive look and keeps you worry free.
Custom built Fire Station Tower Pre-Fab Dome Cap by CASS Sheetmetal Specialists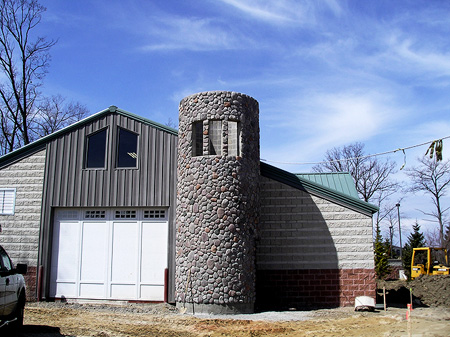 Fire Station before Tower Dome Cap Installation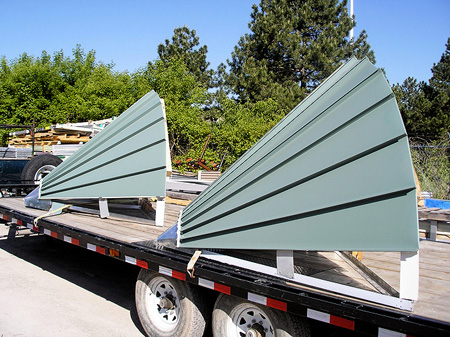 Prefab Tower Cone is deliver to site in two pieces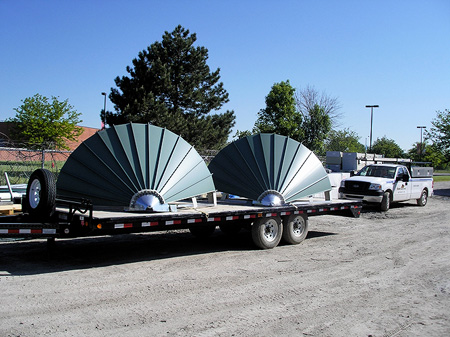 Prefab Tower Cone by CASS Sheetmetal is assembled at the job site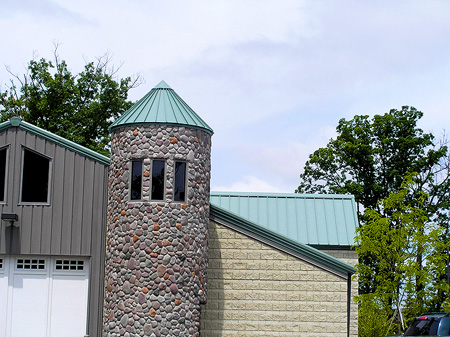 Fire Station complete with matching Tower Metal Cone-Dome Cap
Custom Fabricated Copper Canopy over Entrance Doorway
CASS Sheetmetal Specialists, Detroit, MI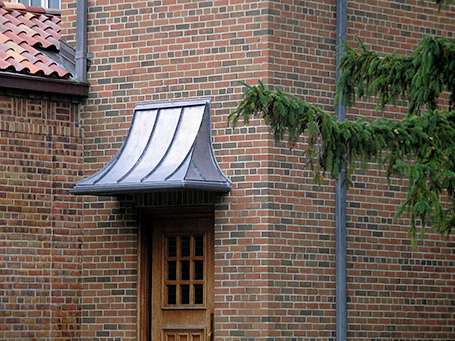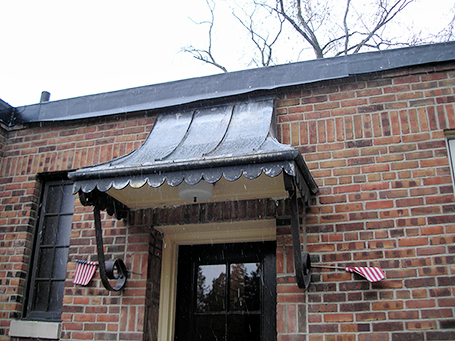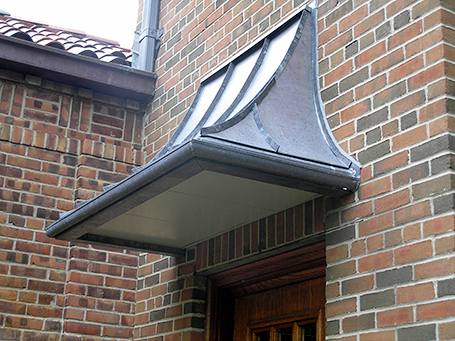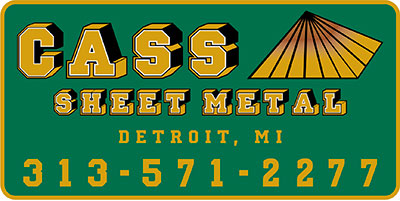 Can One Company Offer So Much?  Our Clients Think So!
CASS Sheetmetal Specialists – Detroit, MI  (313) 571-2277

Project Consulting, Design/Build, Installation, Custom Fabrication, Standing Seam Copper Domes & Caps, New Construction Standing Seam Metal Roofing, Foam Wall & Stainless Steel Siding Panels, ZInc Siding, Slate & Tiles, Custom Bay Window & Prefab Canopies, Metal Fascias, Soffits & Mansards, Residential Metal Roofing Systems, Historic Building Roof Restoration and More!
Prefab Copper Domes Metal Cones Caps Canopies Awnings MI